Thierry Borderolle, Hunting Guide
in the high mountains, in the French Pyrénées
Originally from Luz st Sauveur (Pays Toy), I am a professional hunting and fishing guide, my speciality is high mountain game hunting.
I am also a hunter, member of a local hunting society and have been hunting and fishing for over 35 years.
Living at the crossroads of the Tourmalet pass, Gavarnie and Luz Ardiden, I have the pleasure of helping you discover stalking on territories with unique landscapes. I offer tailor-made hunting trips, to meet many varieties of animals and exceptional trophies.
The practice of hunting in the mountains requires a good physical condition and sport.
I will be your guide during your stay, listening to your requests and will be happy to show you the biodiversity of the Pyrénées and my hunting experiences. You will also be able to choose your accommodation from our partner accommodation providers, to enjoy a memorable stay.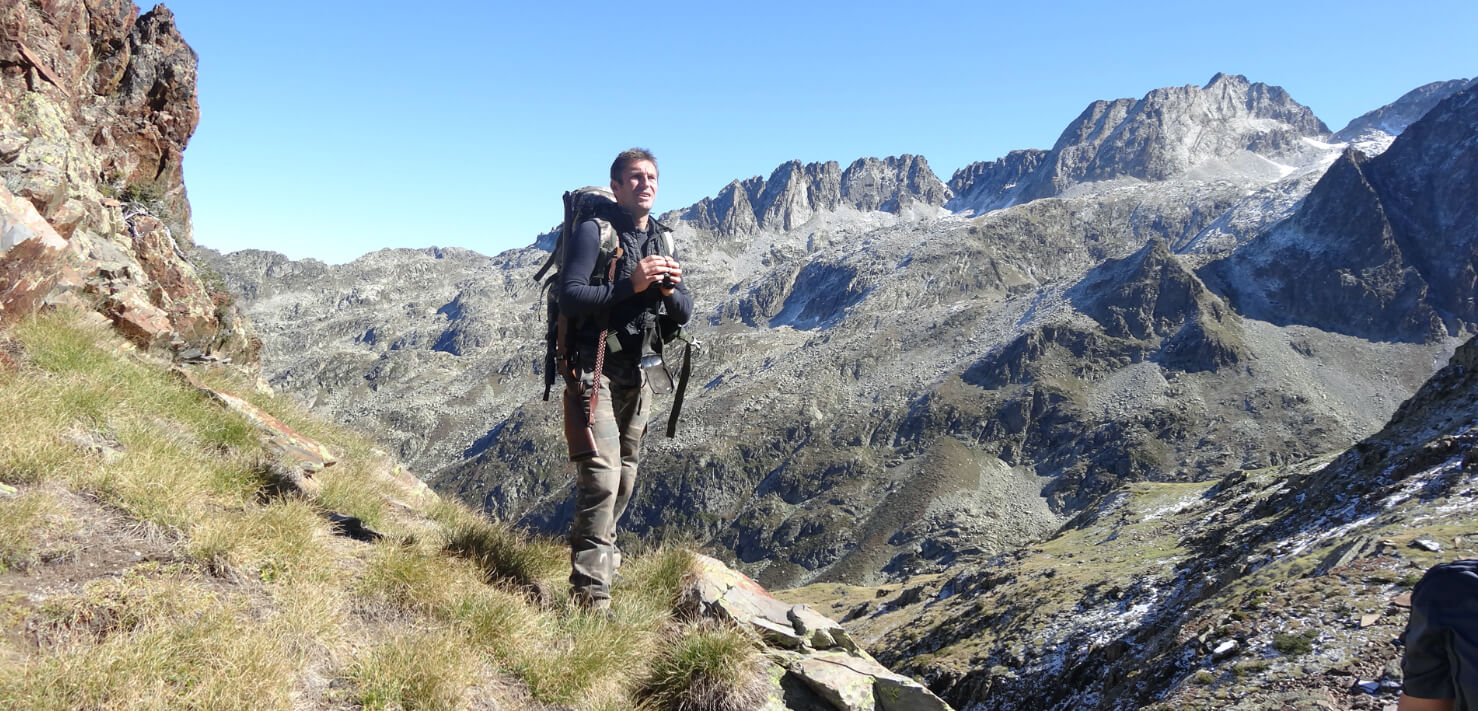 Professional hunting guide
in Hautes-Pyrénées, France